Welcome to HubSpot.
You may have heard the name. You may have seen the logo. You may know a small bit about the scrappy Boston-based marketing and sales giant - but there's a lot to unpack!
Understanding WHAT Hubspot does may help you decide if their services can help you grow your business.
So what is HubSpot? Grab your scuba gear and let's take a deep dive into who this company is and who can benefit from their services.
HubSpot's Origin Story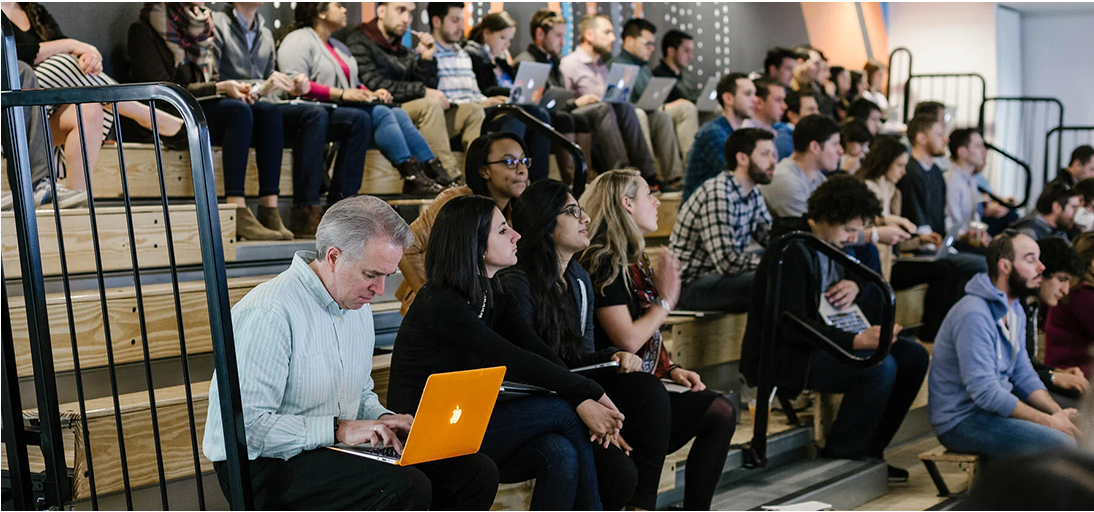 In 2006, two students attending the Massachusetts Institute of Technology (better known as MIT) founded a startup called HubSpot.
The founders, Brian Halligan and Dharmesh Shah, had one main mission in mind - give smaller companies an affordable way to reach new customers. (CNN)
The big kid on the block during this time was Salesforce, but both founders felt their services were too complicated (and too expensive) to be beneficial for the average main street company. They wanted to create a lean, mean, all-in-one marketing software offering to compete.
Both Halligan and Shah knew the Internet was changing how customers interact with brands. They now had all the power and didn't need a salesperson to sell them or an intrusive ad to bother them. They could find the answers to their questions on their time. It was time to say goodbye to cold calls and TV commercials and say hello to a better way.
The focus was immediately appealing - a platform that automated and simplified reaching customers by focusing on SEO, online analytics, and social media - all at an affordable price!
In their first year, Hubspot raked in $255,000 in revenue and built a subscriber base of 5,000+ salespeople, marketers, and small businesses. (Boston Business Journal)
The company has expanded both it's services and successes since that time, reporting 186 million in revenue in 2019 and a subscriber base of more than 73,000. (Hubspot)
The Pioneers of Inbound Marketing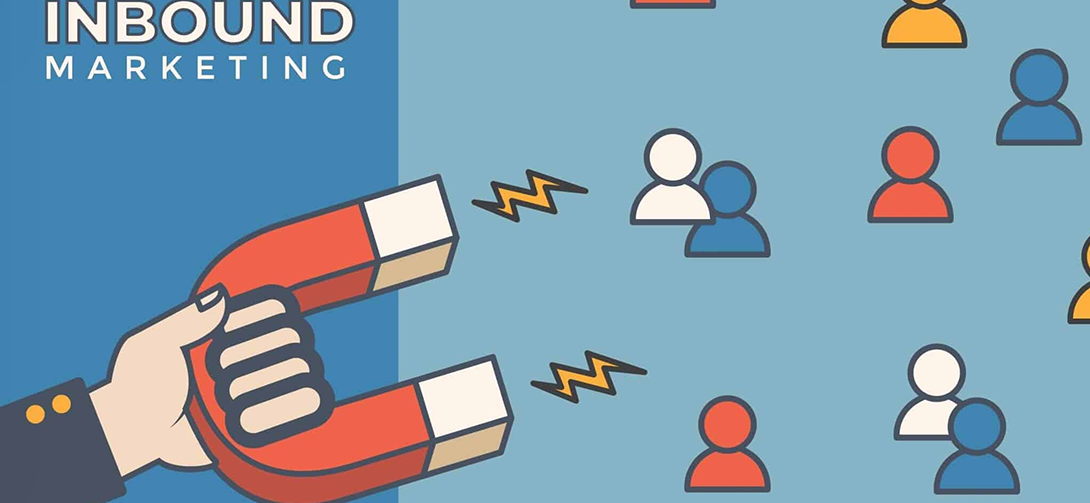 Along with the founding of Hubspot, both founders unveiled a new approach to reaching customers, coining the term "inbound marketing."
While the principles of this philosophy were discussed at earlier points by names like Peter F. Drucker, Regis McKenna, and Seth Godin, the term as we know it today was launched along with the company itself. (Social Media Today)
So what is inbound marketing? In a nutshell, it popularized the concept of attracting customers to one's brand by creating valuable content and experiences tailored to them.
While traditional "outbound" marketing interrupts audiences with content they didn't want or ask for, inbound marketing focuses on relationship building and providing solutions to problems people are searching for.
Understanding the philosophy behind inbound marketing is essential to grasping what Hubspot does and will continue to do. Their mission is built around this central idea.
The Inbound Methodology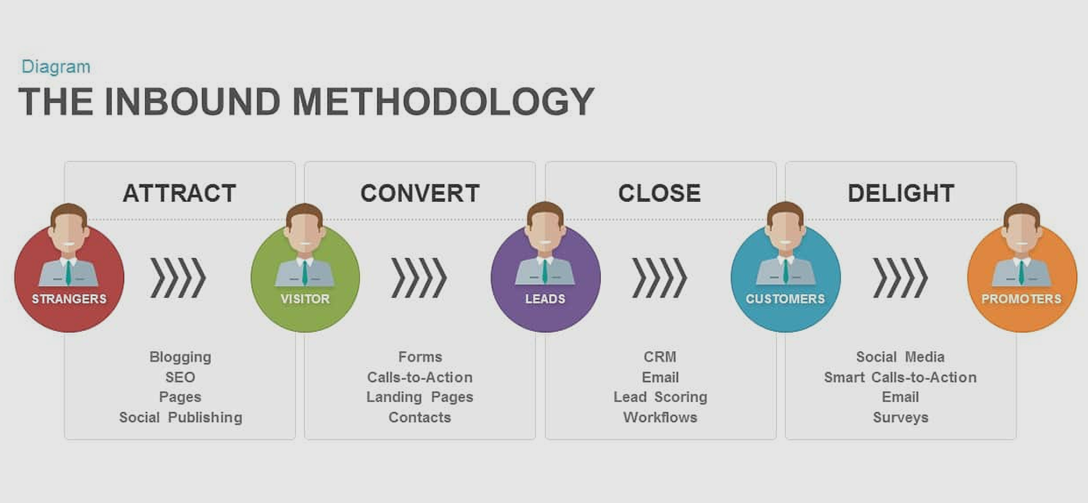 At the heart of inbound marketing - and Hubspot's vision in general - lies the inbound methodology.
It's a simple blueprint meant to keep all departments - marketing, sales, and customer service - continually concentrated on supporting both current and soon-to-be customers.
To illustrate, Hubspot created the flywheel graphic illustrating the three stages of any customer relationship - attracting, engaging, and delighting.
Attract
Since customers hold all the power (thanks to the Internet) and don't like being bombarded with pushy sales and ad tactics (cold calls, commercial breaks), you need to reach them where they are searching for answers already.
Brands accomplish this by creating content - blog posts, videos, podcasts, social media blasts - anything that provides value to a potential customer. If you're a dog shampooing company and want to attract potential clients, create a guide on regular maintenance steps owners can take on their own. For the harder tasks, promote your company as the right choice! The customer gained knowledge, and you've just positioned yourself in their mind as a trusted care partner for their furry friend.
To put together an organized content strategy, you'll need a platform where you can create and track everything in one place. Hubspot does that.
Delight
The delight stage centers on continual support for customers, even after they've made a purchase. Your team positions themselves as advisors and experts, assisting individuals at any point in time. You make sure the customer stays brand loyal and service vocal. To accomplish this, you'll need the ability to track communications, send out surveys, and listen to what customers are saying on social media. Hubspot does that.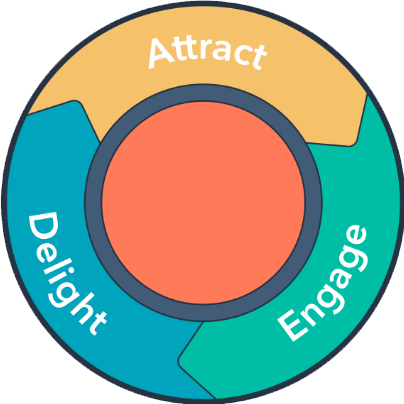 Engage
Now that the customer knows who you are, they've called or emailed asking for more information. Now's the chance to deepen the relationship! Just remember, engagement is about creating win-win scenarios, so you'll need a platform that displays what the customer knows about you already. You'll need to see what further resources you can still provide and all the details in between. You need a full customer service hub. Hubspot does that.
What Services Does HubSpot Provide?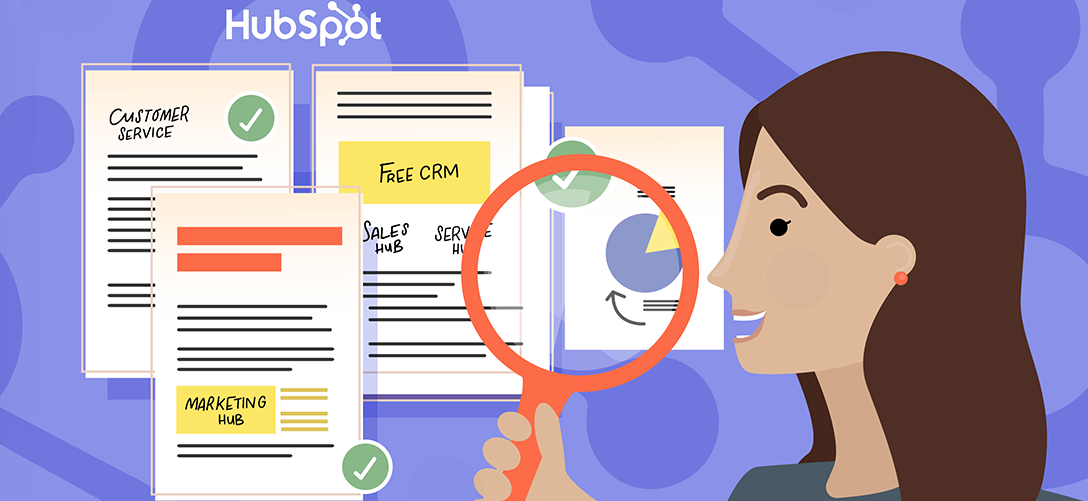 HubSpot offers a complete solution for marketing, selling, and building relationships with customers.
It's customer relationship management (CRM) at its fullest. You can use just one piece (say you're just interested in the marketing features) or you can combine them all. Scale as your business needs and still enjoy a robust software experience. These are user-friendly growth tools at their finest.
Here's a look at Hubspot's three main services: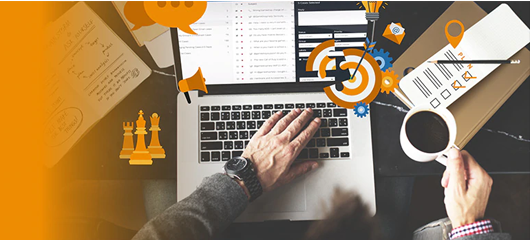 The Marketing Hub
This all-in-one marketing platform is all about getting the message to the people! Hubspot's suite of tools lets you launch and track effective marketing campaigns that get and keep people excited about being a customer to your brand.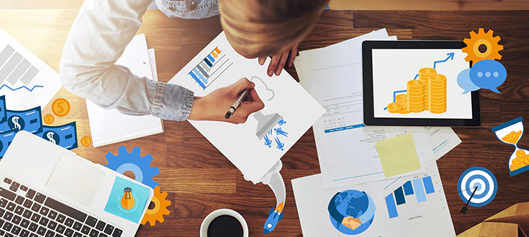 The Sales Hub
The Hubspot sales hub is all about organizing sales activities in one place. Track deal progressions and optimize sales cycles so your team can close more deals in less time.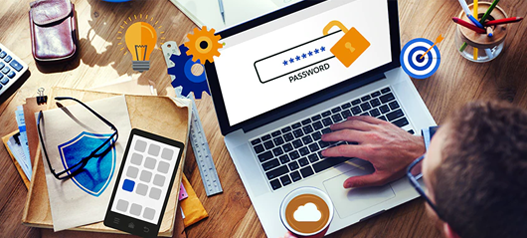 The Service Hub
Hubspot has done it. They've actually created a full customer service hub that streamlines organization and boosts the productivity of your customer service team.
The CMS Hub
Hubspot's latest addition to its CMS suite allows companies to build gorgeous customer-focused websites. It's a full solution that can scale with your brand!
A Look at HubSpot Pricing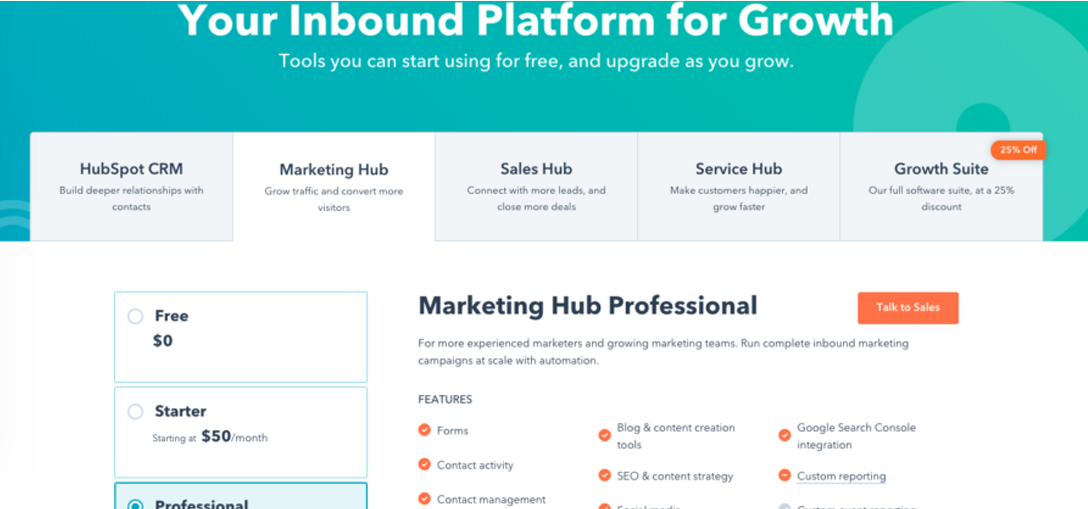 One of the best features Hubspot offers is the ability for you to kick the tires - for free.
Try out the platform's basic, yet powerful features and see how they help your business grow. Then, continue adding the building blocks your business needs.
Just some of the FREE features you'll have access to includes:
Contact Management - Contact Management - Get alerted the instant a prospect opens an email so you can follow up quickly Create saved templates for repetitive communications or place a call to a lead directly inside Hubspot. Use their free GMail and Hubspot integrations to further streamline your efforts.
Pipeline Management - Organize and sort deals in your own pipeline. Create tasks to remind yourself of important deadlines. Keep track of all calls, emails, and in-person meetings with leads, all tracked automatically.
Expand Communication Options- Connect with and convert visitors in real-time using live chat, and automate your initial outreach by easily creating chatbots.
Send Bulk Emails and Track Their Performance - Send email blasts to large groups, then sit back discover how many times leads visit before they buy, spot trends in how visitors navigate your site, and use those insights to drive even more conversions.
Use the Unified Conversation Hub - Keep all your customer conversations in one place with ticketing tools, live chat, and shared team email.
HubSpot Integrations Ecosystem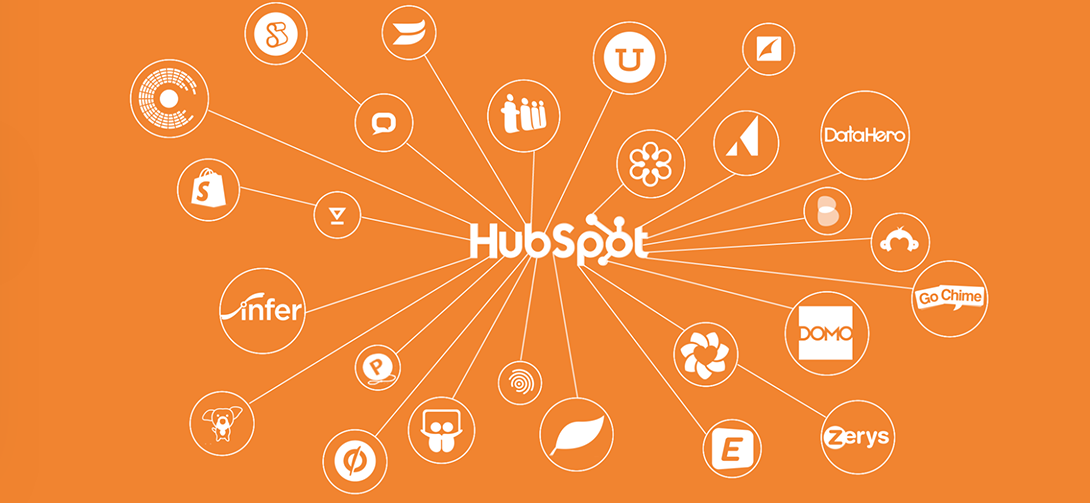 Yet another reason to adopt Hubspot's suite of management tools is its ability to play well with other platforms.
You may already be using multiple softwares across your marketing, sales, and customer service departments. Adopting Hubspot doesn't necessarily mean abandoning those existing tools!
Hubspot's long list of integrations allows you to sync up with productivity tools to streamline your workflow. Some of the company's most popular software integrations include:
In addition, if you're currently using another similar platform, you can easily sync and/or import your contacts and data from:
With more than 200 tools (and counting), Hubspot is a safe and reliable platform to establish your base operations and connect to the many tools your teams use.
Comparing the Industry Titans: Hubspot vs Salesforce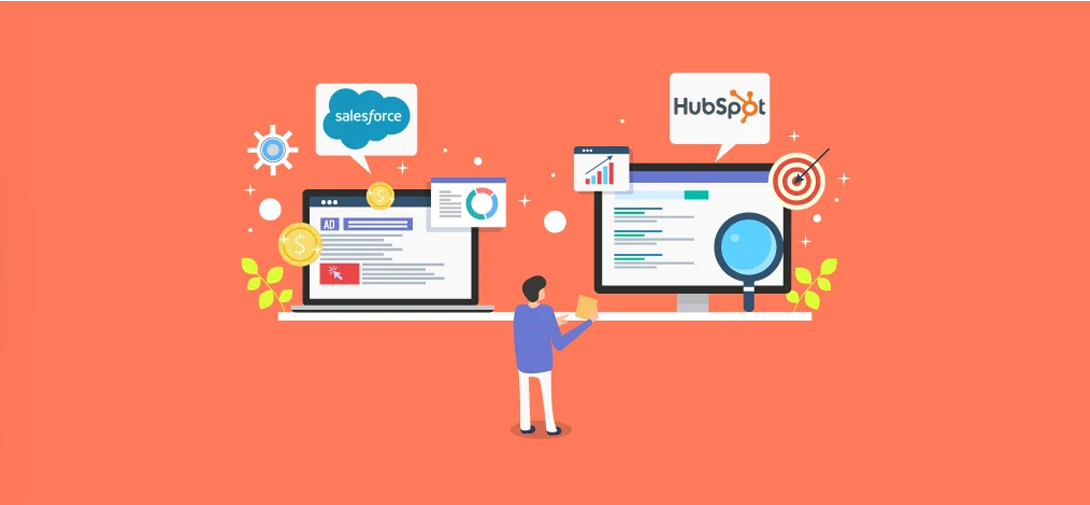 Both Salesforce and HubSpot are excellent options for managing marketing, sales, and customer service operations. One may work better for your brand than the other.
In comparing these two platforms, it's important to focus on their unique strengths rather than nitpicking their weaknesses. No company is perfect, and this article isn't a sales plug (even though we use Hubspot and it works well for our clients).
Let's break down what Hubspot is, what Salesforce is, and which option could possibly be best for your brand.
Salesforce's Unique Features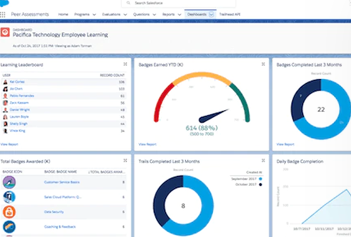 Experience
The company is the grandaddy of customer relationship management (CRM) software. They've been going strong since 1999, meaning they have a long list of satisfied users with case studies to back it up. If you're looking for stability and a proven track record of return on investment, Salesforce does it better than anyone.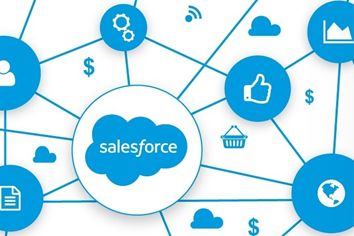 Integrations
Because they are one of the oldest kids on the block, every other marketing, sales, or customer service tool worth its salt has integrations with Salesforce. If you're a company using a wide variety of web tools and need tight syncing between all these elements, this platform is a safe investment.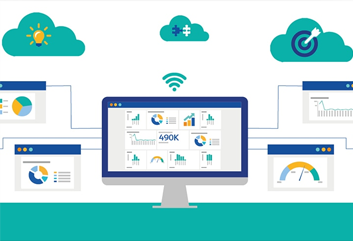 A Heavy Sales Focus
Because Salesforce is a CRM first, its strength lies in the ability to streamline and improve sales efforts. Salespeople can track their activity, stay on to of developing prospect opportunities, and save time following up throughout the entire communication process. While marketing and customer service tools exist and improve every year, the biggest bowl of stew will always go to sales.
HubSpot's Unique Features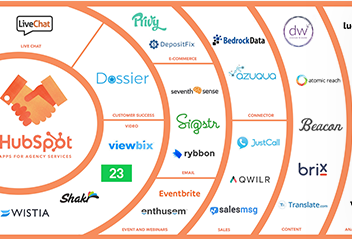 Strength in Simplicity
Hubspot was built from the ground up by people who used to use Salesforce. They know what the pain points are for smaller brands that needed a management platform. Hubspot is incredibly easy to learn and navigate from the get-go because it's designed more for small businesses with limited resources and experience using such tools. While the deep customization tools are there, they stay in the background for when you get more comfortable using Hubspot.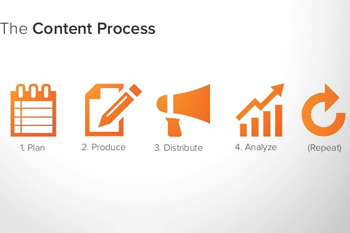 A Focus on Content Creation
While Salesforce prides itself on helping people track their own activity, Hubspot is about automating the marketing process. You have an entire suite of tools focused on attracting and converting leads through creating content. You can string all those efforts together and let Hubspot do the tracking and follow-ups.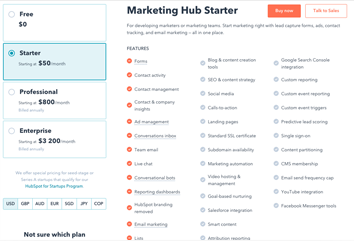 Affordability
As mentioned before, Hubspot is an SMB tool first, enterprise tool second. The pricing is designed to get the entrepreneur or startup going strong with the goal of staying with them as they grow. Their free entry model and scaleable pricing illustrate this difference from Salesforce.
HubSpot Academy: The Perk That Keeps On Giving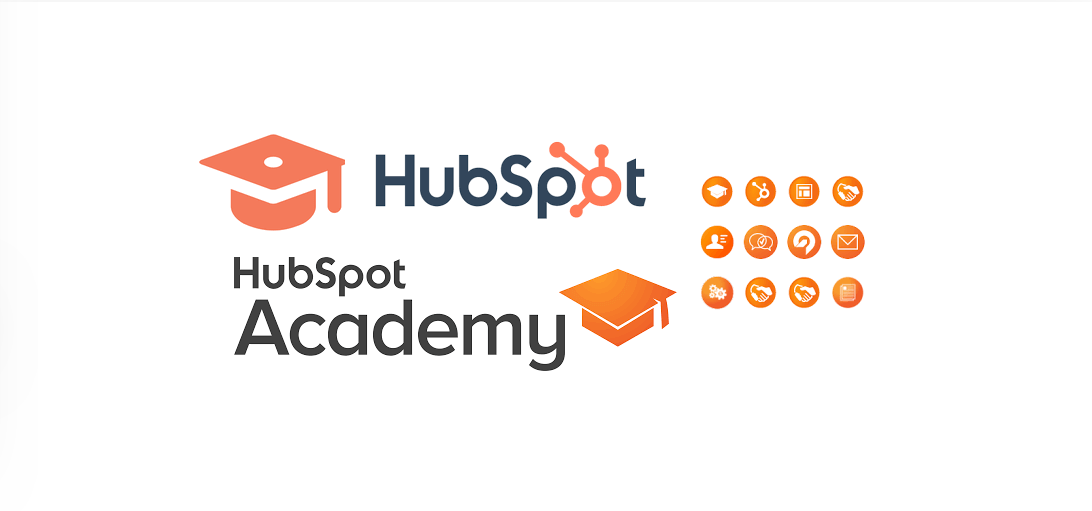 As a general rule, "help" sections on digital platforms are horrible.
Many simply compile vague articles into a knowledge base, tie a bow on it, and call it a day. The promise in the sales pitch is all about "professional development" and "personalized support" but often you get a glorified encyclopedia.
Hubspot is different. The took their knowledge base a step further in 2016 when they founded Hubspot Academy. What is this platform? In a nutshell, it's an online training platform that provides various digital marketing training programs. That's right. Free inbound marketing fundamentals training and growth resources for subscribers!
These courses are actually worth your time as well. Engaging "professors" lead students through multi-step video courses with incremental quizzes and exercises to complete right within Hubspot's actual interface. When you learn email marketing, you complete an actual email newsletter right in Hubspot!
Every course concludes with an exam that students must complete in order to reach 100% and gain an achievement badge. These certification badges are available for display right in your LinkedIn profile for the world to see.
So why did Hubspot build this virtual school for users?
Professional Development - When users stay up to date on the latest trends in digital marketing, sales, and customer support, their brands tend to prosper as a result. More brand growth equals more growth for Hubspot too!
Reputation Building - A professional touch for all Hubspot's courses helps build recognition that they courses work! Someone with a course badges knows their stuff. To date, 165,000+ professionals have completed training and have the skills to show as a result.
A Focus on Small Businesses- Hubspot knows its base may not have the resources to drop tens of thousands of dollars on training. By providing these growth resources, they go back to fulfilling their mission of providing value to their customers every step of the way.
Other Freebies from HubSpot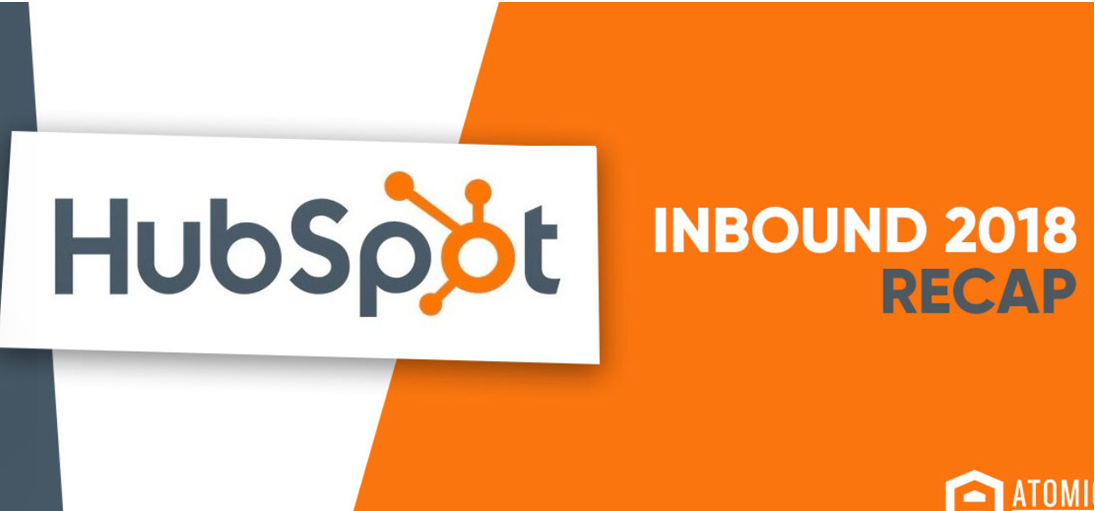 Intrigued By Hubspot but not ready to take the leap?
It's customer relationship management (CRM) at its fullest. You can use just one piece (say you're just interested in the marketing features) or you can combine them all. Scale as your business needs and still enjoy a robust software experience. These are user-friendly growth tools at their finest.
Here's a look at Hubspot's three main services: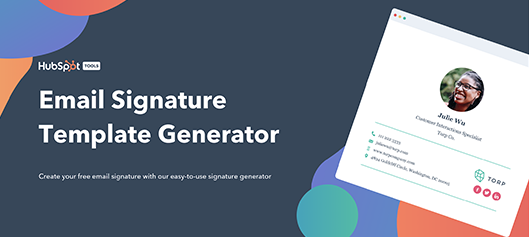 Email Signature Generator
Make a strong first (or second) impression with an attractive signature at the bottom of your email. Not interested in coding one yourself? Hubspot's email signature generator lets you add simple details like your name and company position, but that's just the start.
Easily add contact information, social links, and a nice headshot of yourself. The generator spits out a block of code you can easily add in Gmail, Outlook, or any other email client. You usually have to pay for software that makes signatures look this good.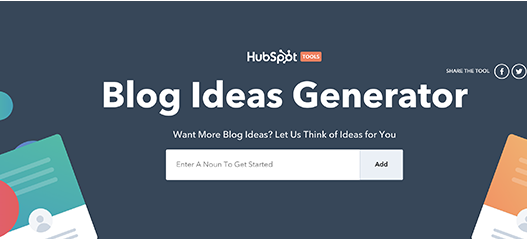 Blog Ideas Generator
Titles encourage clicks. Clicks lead to prospects. Prospects become leads. You get the idea. Make sure you put the time into slapping attractive headlines on your blog posts! Sometimes that's a harder task than it sounds. Hubspot has a tool to help.
Simply begin by typing up to five nouns and the company's blog ideas generator will get to work. You'll receive a week's worth of blog titles, all integrating the terms you entered. Share an email with the company and download a sheet containing 250 blog titles.
How is HubSpot for Startups?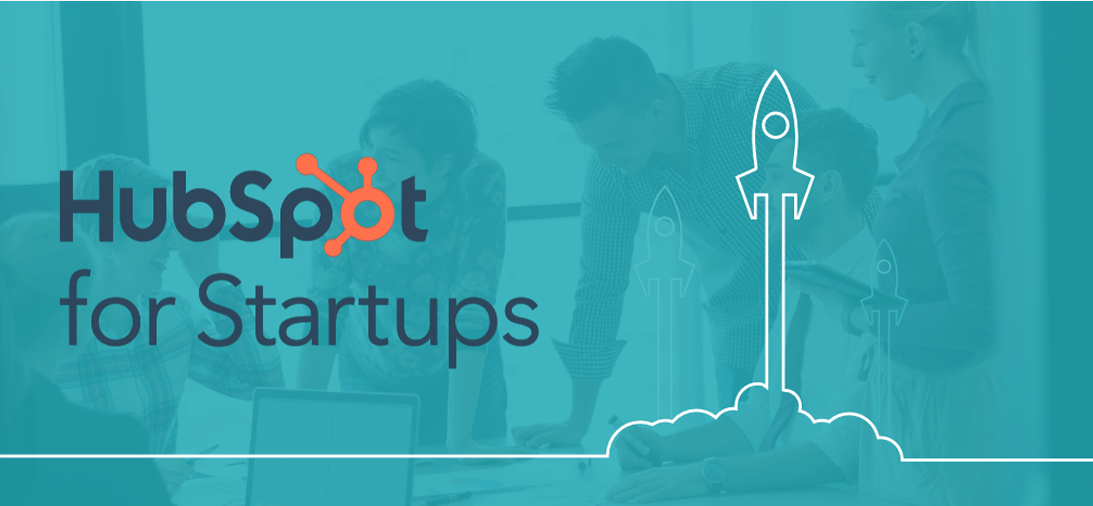 We work with multiple startups - and the concerns are similar. Adopting tools that bring maximum productivity for a reasonable price is a must.
There are multiple "essential" digital tools we recommend for startups that fit this category, including:
While all of these services help streamline communication, increase productivity, and unify company efforts, what about project management? A platform that provides a birds-eye view of all tasks and campaigns? Even if you're already sold on Hubspot as a marketing and sales hub, you'll be happy to hear it can handle project oversight as well!
Simply use the "Projects" feature built right inside Hubspot's main dashboard. That's it. What can you accomplish with this handy feature?
Tight Integration - Projects" is a one-stop location for all your to-dos, messages, files, due dates. The interface plugs right into your existing HubSpot Marketing tools, so there's no switching back and forth between platforms.
Targeted Task Management - For every task you create, easily assign owners, add files as attachments, set due dates, and link to digital assets and resources you've already created in Hubspot. Finish a blog post? Link it! Sent out that email newsletter? Link it for you your project manager to easy review! You can also turn any project into a template for easy recreation later.
Pre-Made Project Templates - Sometimes getting everything organized for a project is a monumental task. Using a pre-built template can save time by allowing you to tweak and edit rather than create. Choose from multiple options and everything you need is there suggested tasks, an estimated completion estimate, and resources to help you fill in the rest. All these templates are built by HubSpot's own marketing team so they are optimized for working right within the software.

Get Onboarding From an Actual HubSpot Partner.
Just fill out the form below, and we'll reach out to help you get started. We offer consulting, onboarding, and ongoing training.
Learn more about Rizen or contact us today!