Why Inbound Sales?
How we sell has changed. Why? Because today's buyer is different.
Most make a decision about their purchase before ever connecting with sales. Today's buyers are far more educated about what they need - and who can provide a solution. This is especially evident within B2B (business-to-business) sales. But that same education and awareness apply more and more in B2C (business-to-consumer) sales as well.
Business research and advisory giant Gartner, Inc. reports some eye-opening statistics on the modern customer both in the B2B and B2C markets:
57% of buying decisions are made before any calls are placed to potential sellers
77% of B2B buyers did not speak with any salespeople until after they had self-educated themselves.
Attracting a modern customer requires a modern sales strategy!
How to Improve Sales & Marketing Alignment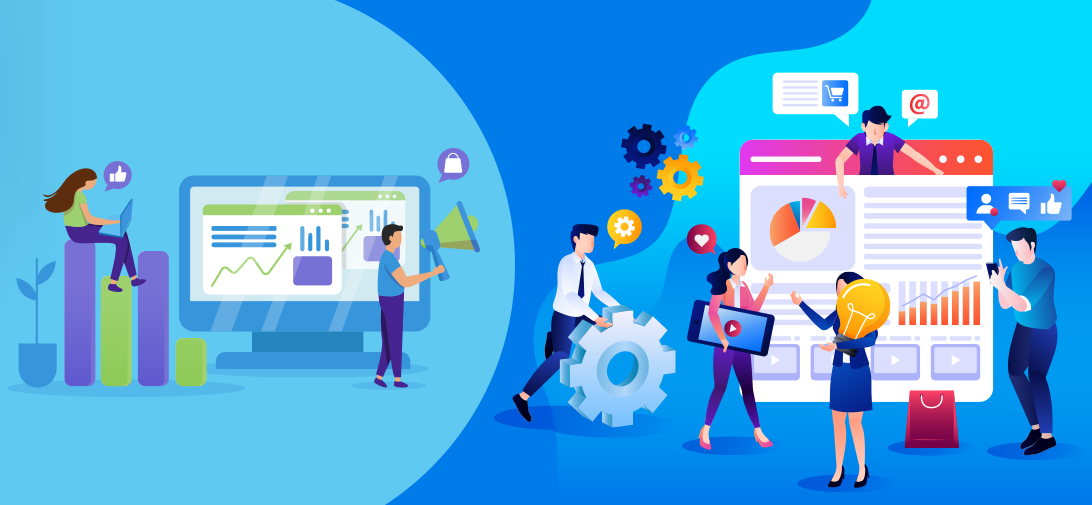 While creating content for consumers to educate themselves may seem solely a marketing function, generating and promoting content works best when implemented seamlessly between both marketing AND sales teams. Why? Unity towards the same goals.
Both marketing and sales have the same goal: grow your organization by increasing sales and generating revenue. Yet oftentimes, both sides find themselves working towards different objectives - without any meaningful communication.
Forrester Research reported only 8% of companies believe their marketing and sales teams are aligned. Both sides should be working together like a well-oiled machine! If your organization fits this profile, it's time to step back and re-align. Undertaking this important task can result in increased revenue for your company!
The first step in aligning sales and marketing involves establishing a foundation of what happens when potential customers begin interacting with your brand. Both sales and marketing teams should be using similar terms and acronyms to identify leads. This helps create organizational unity and increases communication effectiveness. What is a lead? What characteristics define a conversion? A common language is important for departmental unity!
The next step in aligning both sales and marketing teams surrounds setting common goals. If a marketing team sets a goal based on clicks per social media post, or views per video, those metrics are useless numbers to a sales team, who usually set goals based on actual revenue raised. The key here is to create common goals both teams work together towards. Set a sales target both teams need to hit, and you'll see daily communication between the two groups increase exponentially! Marketing will no longer focus on metrics that don't generate revenue, and sales will take marketing efforts much more seriously when attempting to engage potential leads.
Setting common goals leads naturally into the third step of aligning sales and marketing; creating a unified strategy. When both departments are using similar terms and working toward the same goal, a natural desire to plan more arises - together. Now the entire process, from attracting a potential client to closing a sale, involves the whole team. Marketing now needs to focus on not just attracting a customer, but getting them to the final purchasing stage. Sales now need to focus on using marketing effectively to get those revenue numbers up. Both teams are now one in crafting an end-to-end strategy that results in more sales for your company. This is the well-oiled machine we mentioned earlier!
Team alignment may seem like an overwhelming task, but the importance of completing this shouldn't be undervalued! Billionaire entrepreneur Elon Musk famously stated that "every person on the team is a vector. Your progress is determined by the sum of all vectors." What does Musk mean by "vectors?" He's referring to each member of an organization. If all members aren't pulling in the same direction, towards the same goals, no progress can be made.
Hubspot CEO Brian Halligan,, a leader in software development focused on inbound sales, commented that he noticed that as his company grew, managers "optimized for their department over the company". To solve this problem, his organization developed a resource entitled "Hubspot's hierarchy of needs."
This list asks four important questions each employee should work towards, regardless of their department:
Does this solve for the customer?
Does this solve for the company?
Does this solve for the department?
Does this solve for me?
While your specific organization hierarchy of needs may differ, the goal is the same. If every employee, regardless of department, uses the same terms, works towards the same goals, and shares a common organizational strategy, your company will achieve that "vector" alignment that both Halligan and Musk promote so strongly.
If you're serious about aligning your teams to improve efficiency and create common goals, strongly consider developing a documented service level agreement (SLA) between the sales and marketing departments. Why? Hubspot outlines the following benefits:
Companies with an active SLA are 34% more likely to experience greater year-over-year ROI than those companies that aren't.
They're 21% more likely to get greater budget allocations.
They're 31% more likely to be hiring additional salespeople to meet demand.
So what exactly is an SLA? While it can refer to a service level agreement between two or more parties, think of this specific SLA as an agreement between marketing and sales. This contract outlines specific guidelines to establish mutual accountability and outline specific actions, all with the goal of moving your organization forward. When you begin the drafting process, it's important to bring all your department leaders together to compile document details. Hubspot outlines seven steps to creating an effective SLA for your marketing and sales teams:
1. Define your ideal client
1. Define your ideal client
Clearly lay out the criteria of whom your company is trying to attract.
2. Standardized terminology when referring to different types of "leads"
2. Standardized terminology when referring to different types of "leads"
Define what the term "lead" means. Also, differentiate what "qualified," "market-qualified," and "sales-qualified" leads are.
3. Set clear goals
3. Set clear goals
Set informed, attainable (yet challenging) and measurable objectives for sales and marketing. Make sure these goals cause teams to work together and review and update on a monthly basis.
4. Define how handoffs occur
4. Define how handoffs occur
Create a clearly-defined plan that determines when and how a lead is moved from one team to the other.
5. Establish protocols for managing leads
5. Establish protocols for managing leads
Set clear guidelines as to how to interact with a lead. When, how often, and how many times should they be engaged? How does your organization close out a lead? Define what communication should happen when a leads becomes either sales-accepted or sales-rejected.
6. Track, measure and assess performance metrics
6. Track, measure and assess performance metrics
Clearly define how your organization will assess the progress and effectiveness of sales and marketing team tactics. Use these assessments to focus on identifying strengths and correcting missed opportunities.
7. Standardize the SLA review process
7. Standardize the SLA review process
Set a clear calendar goal for regular review of your SLA. Analyzing your strategies on a regular basis will keep your agreement up-to-date and focused on organizational effectiveness.
SLAs require a lot of brainstorming, drafting, and detailed-focus, but once implemented their impact is significant. Remember, what gets measured gets done, and what gets measured and monitored gets done faster.
Staffing your Inbound Sales Team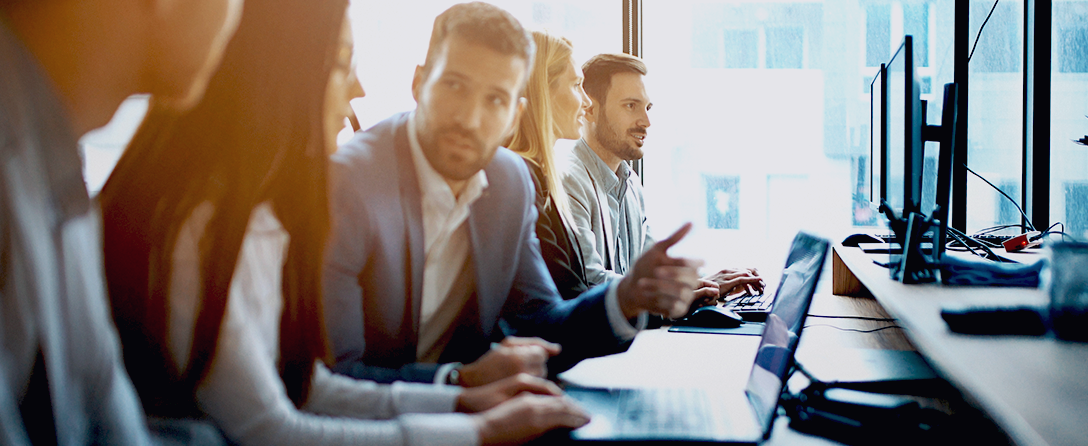 Once you've aligned your sales and marketing teams and drafted an effective SLA to measure performance and accountability, it's now time to focus on filling those teams with the right people. Those "right people" can be hard to find though!
The best talent is usually already employed because they're the best! Other potential employees may not know about your company, and don't know how you can grow both their careers and job satisfaction! In fact, the job search website CareerBuilder reported 75% of job seekers start their search on Google!
As in marketing and sales, your company is just one of many trying to find the right audience. Inbound sales are a method of finding and building relationships with potential customers. In the same way, inbound recruiting can help your company find and build relationships with qualified prospective employees.
So where should you start?
Create an Employee Profile
Just like with inbound sales and marketing, begin by creating a profile of the employee your company wants to attract. Should the individual possess specific academic degrees? Should they have experience in the industry? How much? Are leadership qualities essential? Decide who your perfect employee is and then you can begin attracting them to your organization.
The next step, following the inbound methodology again (see a pattern forming?) involves creating content to attract these perfect candidates. Using articles, social media posts, ebooks, videos, or a plethora of other options, offer a glimpse of your company culture. Is your brand dedicated to helping others? Do you offer a modern workspace? Are your employee benefits and perks unique? Now is the time to get the word out! As you publish targeted content for your ideal employee, they'll begin a journey of discovering more about your company.Trust builds and creates authentic relationships.
Once you've created content for your potential employees to find, the focus now shifts to building relationships with interested prospects. You'll rarely find an individual ready to jump right in for an interview with a single engagement. So offer ways for them to further build a relationship with your company. Perhaps an email signup option for job openings posted on social media. Maybe a video on your website, profiling an employee's average day, would provide first-time visitors an opportunity to deepen their relationship with you.
Always go back to your ideal employee profile and think about creating content that will attract their specific attention.Start by taking a look at the initial audit that was done on the website. You will first want to make sure to create new Meta Titles and Meta Descriptions for the website that are optimized both for the user and for the search engines. This means that it should not only include a keyword, but it should also look natural, so the user understands the page they are about to read.
As relationships grow with prospective employees, you'll want to provide that bridge to get them in for an interview and potential hire meeting. It's similar to the step of closing a sale with a potential customer. Consider holding in-person recruiting events for face-to-face contact. Or try offering an opportunity for interested individuals to talk to a current employee through live chat.
So now you've strengthened your organization with talented new-hires. Now it's time to onboard them with the knowledge, resources, and skills to be successful using the inbound methodology!
Get the practical items out of the way first. Make sure to have a full package of necessary documents related to payroll, HR, and other work-specific logistics (dress-code, company vehicle, remote work guidelines, etc.). This will minimize the time spent completing tedious administrative paperwork on their first day in your organization. Also, as part of that package, consider taking an opportunity to provide brief overviews of company culture, history, and benefits and perks to make them feel welcome and excited about their new family! Now they can show up on the first day familiarized and focused on the work in front of them. Make sure to give them access to their shiny new email account before they step on site as well!
The first day in the office is critical. A Sales Benchmark Index survey queried over 800 new hires on their first day's results and discovered more than 66% were disappointed with the experience. Keep the first day light and high-level. Provide sessions outlining the company's history, culture, and objectives with a broad brush. The goal here is familiarization without being overwhelming. Show them their workspace, set them up with their new electronic devices, and perhaps even team them up with a positive-minded current employee for coffee or lunch so questions can be asked in a relaxed environment. Your new employees should leave their first day feeling excited about the future. Not overwhelmed and confused!
Spend the rest of the first week engaging new employees with inbound training. They need to grow familiar with what they're selling and how to sell it! Focus on providing deep-level training in both sales and marketing strategies. Many companies, including Rizen, provide multifaceted inbound training services for new employees. Whether it's an in-person, video-based, online course format, or a combination of all three, Just let us know how we can help you by contacting us!
Make sure to include extensive training on using your organization's specific tools for the job. No matter the software or procedural process, your employees are only as effective as the resources you give them.
Once employees complete inbound certification and organizational tools training, establish clear goals and expectations. Set 30, 60 and 90-day markers based on fair projections for a new employee. Don't provide the same expectations for a new hire as you would for an experienced one - it establishes a formula for early burnout and decreased confidence.
Use the common inbound acronym SMART (Specific, Measurable, Attainable, Relevant and Time-bound) as a guide for establishing fair, clear goals. This easy model sets a clear framework for determining any meaningful employee objectives.
Most importantly, as your employees grow within your organization, constantly reinforce core values. This will keep the focus on what's really important as employees make day to day decisions. Core values need to reflect the type of business you want to have. Why do we exist? What are our goals? How do we treat our customers?
Periodically, make sure to revisit and update the language of your core values. Include all members of your organization in the process, including new hires! Placing a frequent focus on core values can have a wide array of benefits for your organization, including better client experiences, more renewals, more new clients, better performing teams and happier clients. When everyone's moving in the same direction, everything will improve!
Tools for Inbound Sales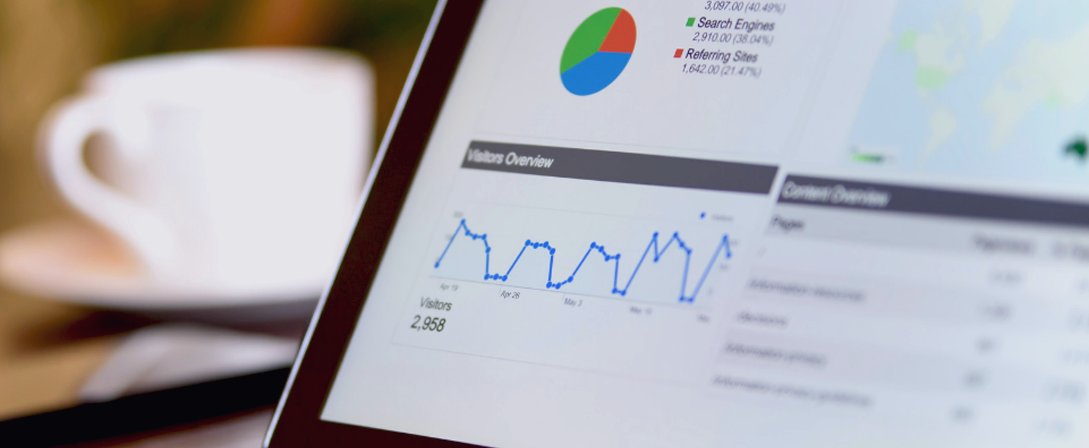 Software won't do the selling for your organization, but it can help simplify all your workflows to make selling easier and more effective. Rizen uses a broad array of tools to streamline and automate aspects of our marketing and sales process. Here are some software options we recommend when implementing an inbound sales approach:
Founded in 2004, this Boston-based organization began with a simple premise: People don't want to be interrupted by marketers or harassed by salespeople. They want to be helped. Thus began a company solely focused on creating tools to assist other companies in using inbound sales and marketing strategies to grow their businesses. While Hubspot offers a wide array of services, your company should begin using their CRM (customer relationship management) software immediately.
Hubspot's CRM is a one-stop solution for managing your company's entire sales funnel. Their platform automatically tracks customer interactions with your organization, whether it be through email, social media, or phone calls. Your entire organization can have a bird's eye view of every customer interaction, all displayed on a detailed timeline. Your sales team will be on the same page knowing which content your lead has consumer, so smart decisions can be made moving forward when approaching them.
Hubspot even features tools you can use immediately, such as live chat, messaging, and group emailing. Plus everyone on your team shares a universal inbox, meaning sales, marketing, and customer service teams have access to all interactions made with potential and current customers.
Their Hubspot Academy section features a staggering amount of articles, videos, and self-paced courses for your entire team to grow their inbound skills and techniques.
And best of all? You can use Hubspot's CRM for FREE. No catches.
Microsoft's recent acquisition continues to grow beyond just a social network for professionals. They're leveraging their massive community to help sales teams target the right buyers, understand key insights, and allow for personalized outreach. Some of the best parts of Sales Navigator include a dedicated LinkedIn relationship manager who's always available to help you with any task. In addition, their platform makes in-network communication more effective and creates better out-of-network connections. More than 80% of companies on the "Forbes Cloud 100" list use Sales Navigator, including PayPal and SAP. We recommend them for your organization as well. Their service begins at $79.99 mo for individual professionals and $129.99 mo for teams.
LinkedHub is a browser extension with one important purpose: integrating your Linkedin network into Hubspot's CRM. Once installed, the service automatically sends connection requests and follow up messages to people who meet via Linkedin. You can create "parameters" for searching and engaging new connections. It's $15 per month for the basic plan, which includes 15 daily enrollments. This extension is only available in Google Chrome.
Designed for both sales and marketing professionals, Datanyze provides a wealth of information so companies can make smarter data-driven decisions. Their technology continuously analyzes millions of data points across the web to determine a company's technology usage, including the technologies they're using today, the technologies they've added and dropped in the past, and the technologies they are likely to use in the future. While they offer a powerful suite of paid services, Datanyze also offers a free "technographic analysis" service. Simply upload a list of customers and the service will determine which technologies they currently use. The process takes only a few minutes, and a full report is emailed directly to your inbox. The information contained within this report will allow your organization to better understand the technologies your customers most commonly use.
Services you Can use to Succeed with Inbound Sales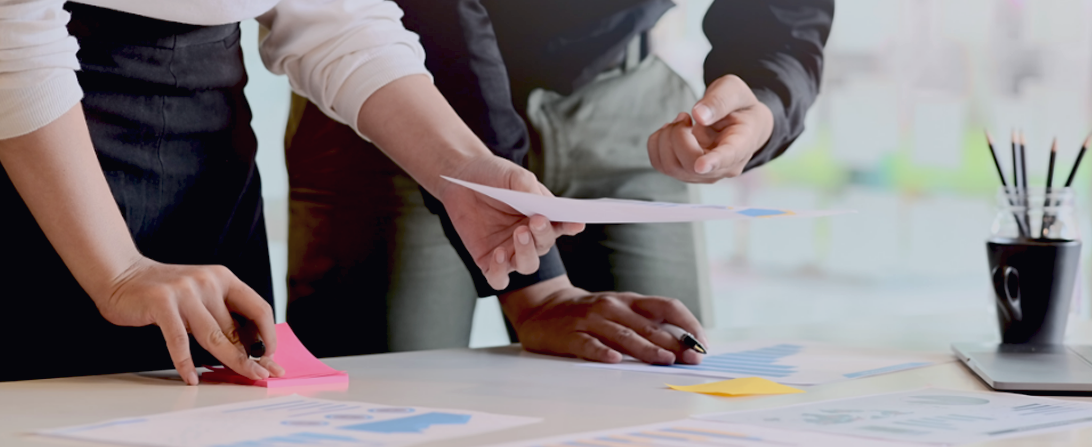 The above-listed tools can help streamline and automate your current sales and processes. They've certainly helped us! But if you need more support, Rizen is here to help! If you come and work with us, rest assured that you're more than just a client, you're a partner - and we take your success personally. Our dedicated team will work with you and your staff to implement a customized marketing strategy to ensure cohesion and accountability. We offer the following services for your organization:
Brand strategy is a plan developed with specific, long-term goals that are achieved as your company grows. It encompasses everything your company stands for; why you exist. We'll help you develop a comprehensive policy that includes everything from logo and color to core values and future roadmaps.
Inbound Marketing & Sales
If you decide to adopt an inbound approach to sales and marketing, you'll need to train your teams for success. Rizen offers an end-to-end training program that will guarantee employees hit the ground running when implementing inbound marketing and sales tactics. There are only 200 Hubspot-certified inbound trainers worldwide. We're one of them! You can trust the knowledge and experience we offer in this area.
Your website needs to be optimized from the ground up to be a lean, mean selling machine. At Rizen, we use "Growth-Driven Design," or GDD, is a model for designing your web presence. Our team utilizes A/B testing, multivariate testing, user feedback, and inbound-focused technology integrations to constantly increase conversions from your website traffic. We accomplish this through constant updates and improvements!
The traditional web design process can usually take up to 3 months to build, and effectiveness evaluation typically occurs every 1.5 to 2 years. GDD focuses on building the site in shorter sprints over the course of one year, making changes based on data gathered from different testing methods. Find out more about the benefits of a GDD website versus a traditional web design.
Bottom line - Rizen can make your web presence truly effective!
Content marketing is all about attracting attention and creating leads. To do so, you need a broad approach to getting your content in front of potential customers! At Rizen, we're experts in using inbound strategies to get your organization noticed. We utilize pay-per-click advertising, search engine optimization, social media presence, blogging, conversion optimization, and growth-driven design for a complete marketing approach for your business.