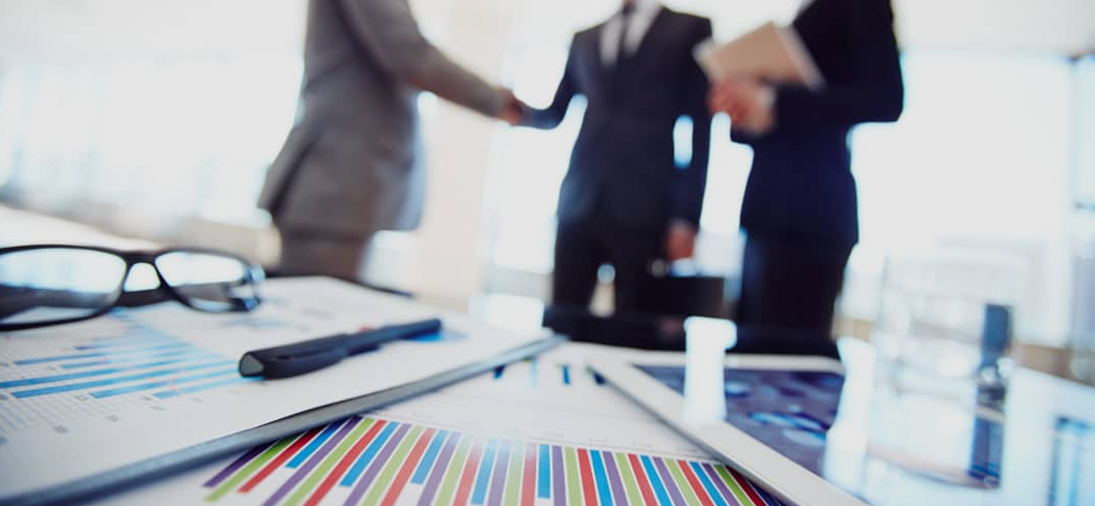 Benjamin Franklin stated, " If you fail to plan and you are planning to fail." Lawyers who don't develop marketing plans are indeed setting themselves up for lackluster growth and shrinking revenue.
Who are you? In what areas do you specialize? Do you have satisfied clients? What makes your law firm unique?
These are all questions prospective clients are asking. Can they hear and see your responses? If you're not responding, another law firm will.
So, where are these clients, and how do you position your law firm as the best option? Whereas billboards, tv ads, and community events were once the best way to meet and engage audiences, those strategies have shrunk in favor of new ones. People are online today - and a robust digital presence is necessary for engaging 21st-century clients.
We'll show you how to attract, engage, and delight audiences by creating a diverse, digitally-savvy marketing plan. The results will produce more law firm interest and happier clients - ones who will continue feeding your customer pipeline long after you settle their case.
Why Use Inbound Marketing?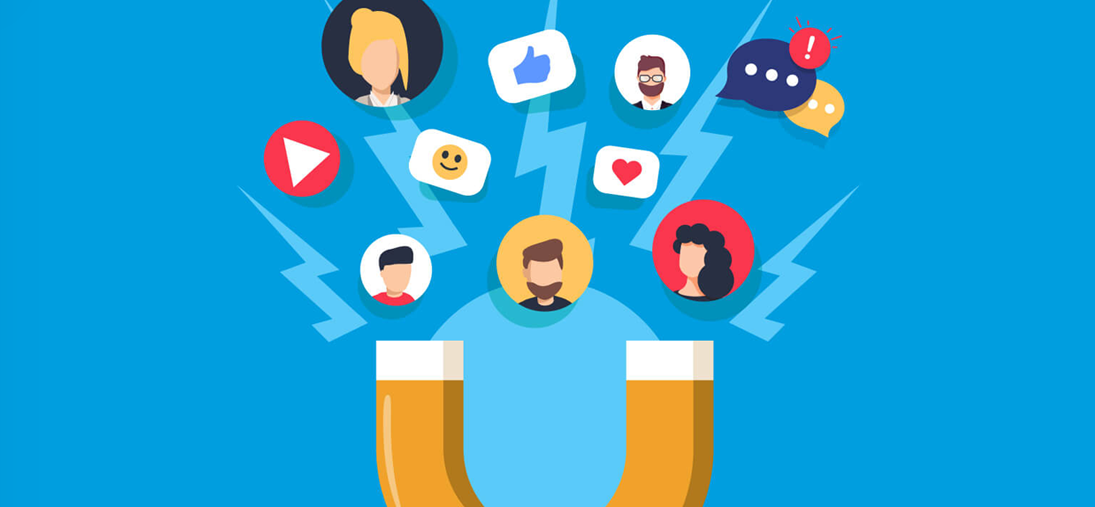 Inbound marketing is a modern approach to engaging a modern consumer. It embodies the idea that customers want to engage with businesses they have a relationship with. Offer the opportunity to get to know your customers, and they will want to get to know you. In turn, you ensure you spend precious time and money interacting with the right audience, resulting in meaningful interactions. Customers will trust your organization to solve their immediate needs, as well as future ones.
In addition, inbound marketing is a proven MIT-backed methodology that helps companies attract the right kind of visitors, convert them into leads, then close them as customers.
The inbound approach will take planning and patience, but the results speak for themselves. It's no wonder law firms across the globe are trying a strategy rooted in research and continually strengthened by annual marketing effectiveness reports.
Take a look at just a few of our firm's success stories in developing marketing strategies for law firms:
What You're Currently Missing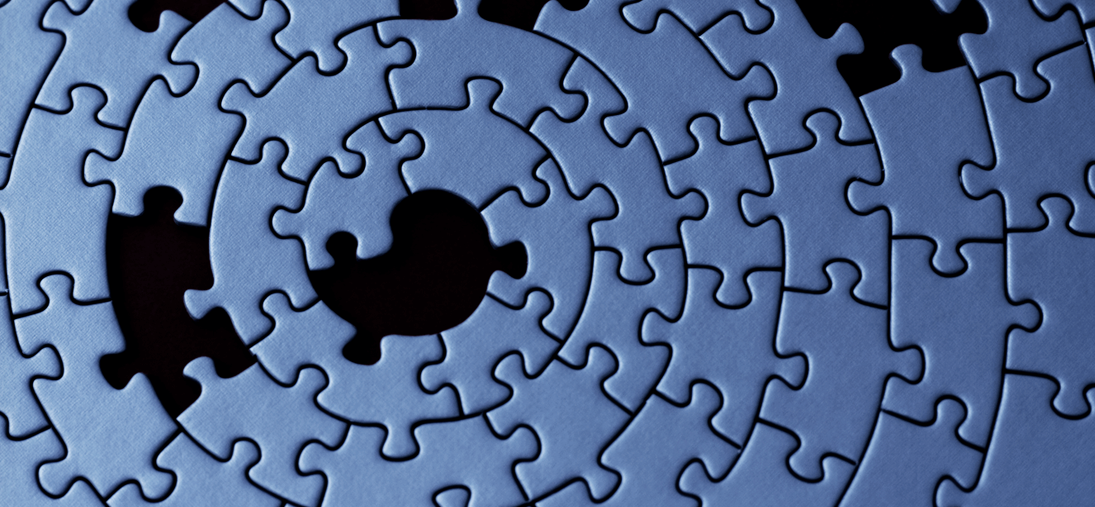 Running a law firm is a demanding task. As a business owner and attorney, you're not only responsible for your clients' legal challenges, but also for running a profitable and self-sustaining practice.
Having worked with many attorneys over the years, we've found that law firms often have a tough time generating quality online leads and converting them into customers. We live in a digital world, and technology is continually changing. This reality means you're marketing strategies need change to as well.
It's essential to use new tools and approaches to automate and streamline your lawyer marketing. This adoption will save you time and generate more revenue for your firm. Additions to your marketing strategy in 2020 should include:
1. Creating and optimizing buyer personas.
2. Using software like Hubspot to automate mundane tasks.
3. Utilizing paid digital advertising.
4. Creating "landing pages."
5. Tracking leads and sales the smart way
6. Redesigning and optimizing your website.
7. Conducting key metric research on your competition.
8. Being active on social media.
Even if time is tight and resources are slim, take the time to build and grow your law firm consistently. Using the above-outlined ideas in your law firm marketing plan will produce results - because they have for others!
Learn more about each of these strategies in our blog post What You're Missing in Your Lawyer Marketing Plan.
Business Development Basics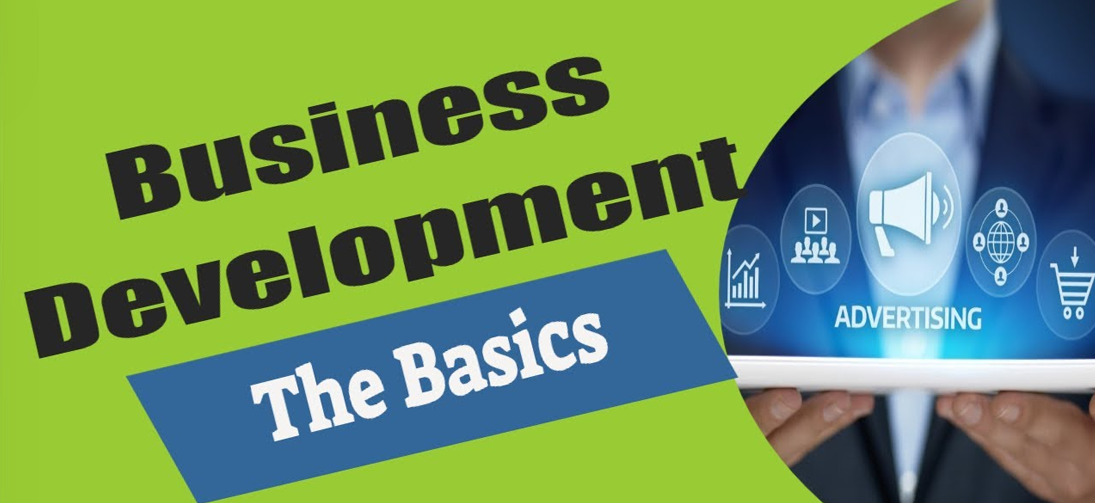 According to a research study conducted by Bloomberg Law and the Legal Marketing Association, "67% of attorneys and marketing and business development professionals agree that their law firm is increasing its emphasis on business development and marketing efforts."
When adopting an inbound approach to lawyer marketing, it is incredibly important to first focus on aligning what YOU want to accomplish. Whether you're using an in-house team or hiring an outside group, there needs to be clarity on business development goals.
Some critical areas you'll need to plan out include:
1. How a website visitor turns into a profitable retainer.
2. How to collect audience insights.
3. Ways to improve communication.
4. Developing whats statistics will measure success.
The better your legal marketing and legal business development teams communicate, the more seamless the growth of your firm. Alignment of resources for both departments allows business development to do what it does best - scope out new directions and tap into new client bases.
Learn more about developing strong business goals in our blog post: Business Development for Law Firms: Aligning Legal Marketing and BD.
Developing Buyer Personas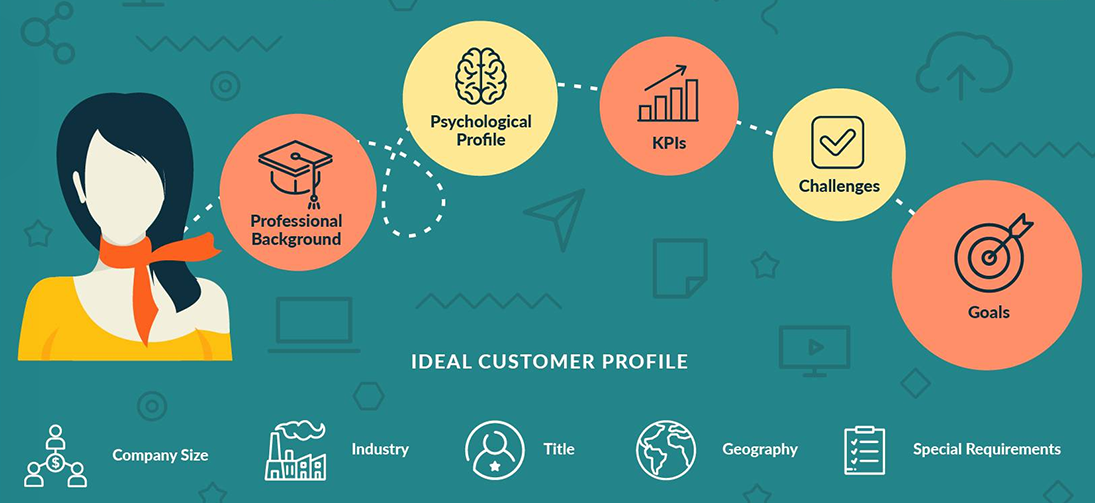 Now that you've learned about the basics of inbound marketing and begun the process of developing a healthy business growth plan, it's time to identify your target audience.
Creating digital content and throwing into the Internet void is a quick way to drain resources and discourage your marketing efforts. You have a fantastic law firm, but it's not for everyone. It would be best if you spent time placing yourself in front of an audience with the HIGHEST chance of becoming interested in your services. This approach relies on developing what is known as buyer personas.
What are buyer personas? These studies (also called customer profiles) are fictional, generalized representations of your ideal customers. They embody all the information you need to know how to reach a specific type of consumer honestly. In short, they help you understand your audience.
This persona will drive how you create your content, the products you create, your sales strategies, and any other function that relates to attracting and retaining customers. Don't worry, however. Creating a buyer persona is easier than it sounds! Here are the necessary steps to creating your first buyer persona:
Research your existing contacts database
Begin your information quest by sifting through your current contacts database to find any trends about how past leads or customers find and consume your content (blog posts, social media posts, downloadable guides, paid ads).
Talk to Your In-House Team(s)
Sometimes the best way to find out about a horse is to go straight to the horse's mouth! You'd be surprised how much insight your existing employees have on customer data and trends. So gather and use that information!
Create Opportunities for Customer Feedback
The most effective way to do this is by conducting interviews. You won't find a better way to identify your target audience's backgrounds and behaviors. Begin by interviewing existing customers, then attempt to interview some potential candidates. Finally, look into using other options, such as interviewing personal referrals or social media audiences for feedback.
Once you've completed the data-gathering process, it's time to take all that feedback and look for patterns and trends. Your goal is to create at least one buyer persona from the information you synthesize.
By taking the time to understand who your buyer is, you're not just wasting money and resources trying to attract the wrong people! While it may be time-consuming at first, creating buyer personas as a beginning step in your inbound journey is a smart investment to make.
Learn more about creating buyer personas and download a FREE template by visiting our blog post: How to Build Effective Buyer Personas.
Optimizing Your Website
Creating a website for your solo practice or growing law firm is an essential foundational marketing step. The key to continual client growth is placing yourself where the customer is, meaning a digital presence is a necessity. This idea embodies the inbound philosophy.
While establishing that online presence is an essential first step in any law firm marketing plan, continually optimizing your site to attract, engage, and delight audiences are just as important.
Ask yourself three questions about your current law firm's website:
1. When was the last time it was updated?
2. Do you know what pages and features are driving the most traffic?
3. Have you compared your website's features and navigation with competitors and other top firms?
If you don't know the answer to these questions or haven't taken the time recently to audit yourself, now is the time! Customers now are not the same as customers from five years ago. Tastes change, and specific website features are practical right now.
Does your website utilize these features? Some examples of optimizations you should make to your lawyer website in 2020 include:
Placing large, visually engaging photos or videos on your homepage (hero images).
Featuring client testimonials.
Providing a valuable knowledge base of resources.
Creating "next step" opportunities for site visitors.
Designing an engaging law firm website for today's audience is an ongoing process and should never be a completed task. Trends will continue to change, and your website should continually reflect the best marketing practices so you can expand your client pipeline.
Learn more about site optimization for the legal industry by visiting our blog post: How to Build an Engaging Law Firm Website.
Law Firm-Focused Advertising Strategies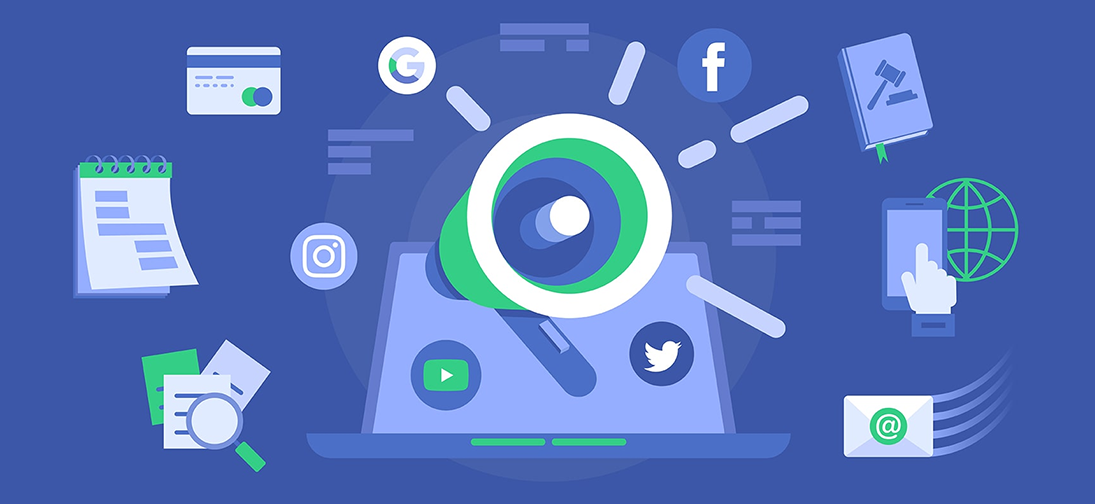 Any comprehensive lawyer marketing plan needs to include an advertising strategy. The proven method to attract, engage, and delight audiences are through inbound marketing, and digital advertising has become a precise means to place yourself in front of the right customer.
Gone are the days or untargeted ads landing in front of Internet users. Using the right outreach tools can turn digital advertising into a powerful arm of your overall marketing strategy.
There are so many different platforms to choose from when it comes to digital advertising; it can be hard to know where to invest. Using a combination of cost control and return on investment, we recommend using the following strategies to advertise your law firm online:
1. Pay-per-click advertising (PPC).
2. Social media advertising.
3. Reputation management software and services.
4. Influencer advertising.
Growing your law firm is a multi-step, long-term process. No plan produces results overnight. Starting your advertising efforts is crucial. Don't wait until tomorrow. Start sharing the fruits of your hard work today by using proven, cost-effective strategies to attract audiences and grow meaningful relationships with people who need your support.
Learn even more about the benefits of each of these law firm advertising strategies by checking out our blog post: The Best Strategies for Lawyer Advertising.
Starting a Blog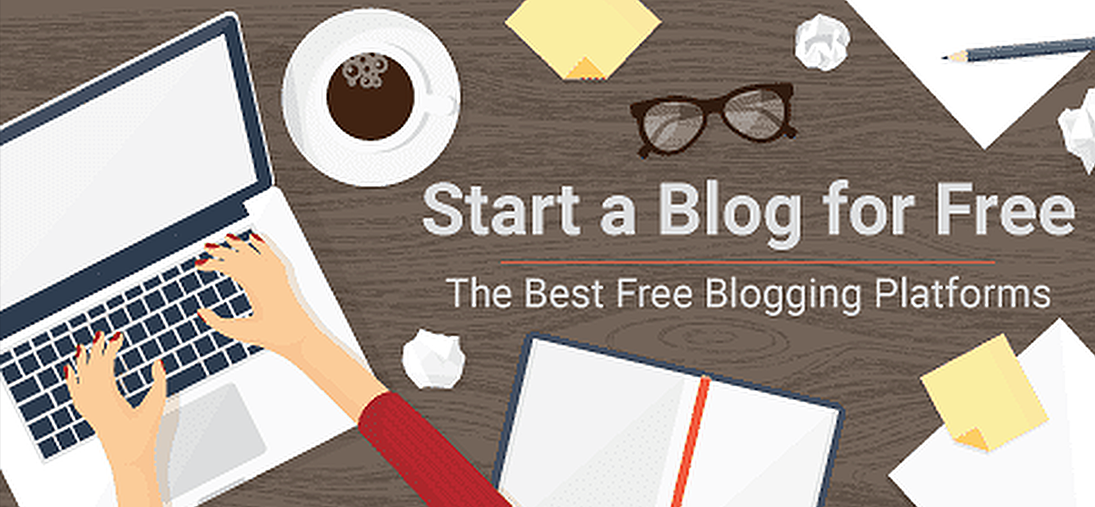 Blogs are so 2010. Or are they? While the term may seem relegated to a bygone era, blogging is alive and well. Most importantly, it's still a beneficial tool in your lawyer marketing strategy.
If your website doesn't feature a blog, we'll lay out why you need to start one and how to best optimize it to increase your client pipeline.
Blogging is vital to the growth of your business for three reasons:
1. The continual production of content will attract, engage, and delight both new and existing clients.
2. Blog posts are what primarily keeps you at the top of search engine results.
3. A library of well-written content establishes your firm as an authoritative, knowledgeable voice in your industry.
According to a recent study from Hubspot, companies who blog regularly enjoy far superior marketing results than law firms who do not. When you publish quality content regularly, you will see noticeable growth in website visitors. Also, you'll increase inbound links from other websites, and search engines will index your pages to display in search results.
Gain an edge over the competition by using the RIGHT strategy when composing blog posts. It's not enough to publish written content and throw it into the Internet void. That's a waste of your time and resources!
Some important tips to remember when building an effective law firm blog include:
1. Conducting keyword research.
2. Creating topic clusters.
3. Creating evergreen content.
4. Sticking to a firm posting schedule.
5. Creating "call to action" opportunities.
Building a blog for your law firm is a worthwhile undertaking. Your increases in digital visibility will create a pipeline of new leads to help grow your client base. While getting to the top of search results can take time, your efforts will pay off over time and increase overall trust and visibility to new audiences. The return on investment will always be higher than the initial efforts!

Learn more about how to conduct keyword research, create topic clusters, and generating "call to action" opportunities in our blog post: Build an Effective Law Firm Blog. Here's How.
Email Marketing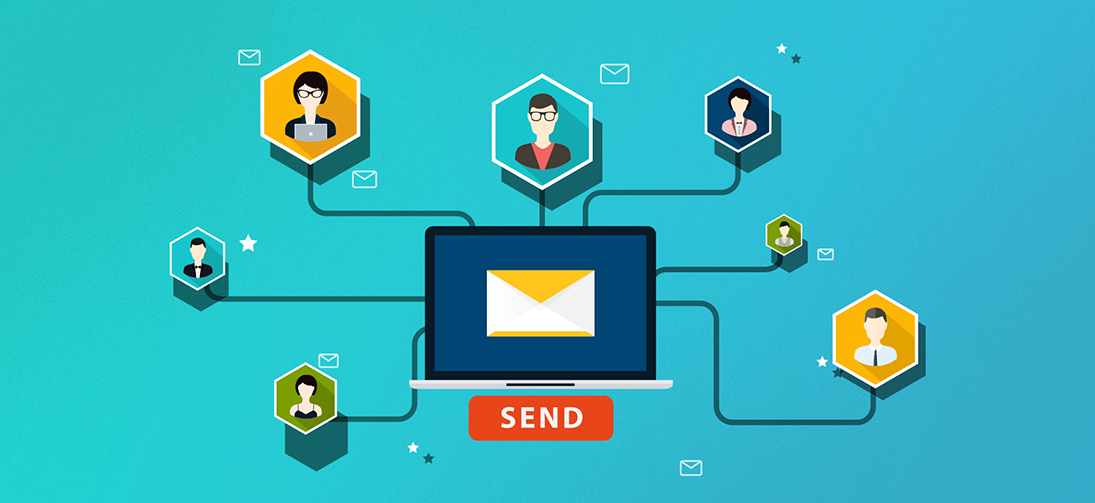 How prevalent is email usage in 2019? Have more modern communication methods eclipsed this medium? Is email even worth the marketing investment?
In short, yes! Email is still relevant. Let's look at some statistics to clarify. According to a 2019 study on email marketing from Hubspot:
More than 50% of U.S. respondents check their email account more than ten times a day.
There are about 5.6 billion active email accounts across the globe. "Active" refers to accounts accessed at least once daily.
Newsletters aren't a medium solely for older generations, either. According to this same Hubspot study:
73% of millennials prefer communication from businesses to come via email.
In terms of dollars and cents, email marketing is a strategy where law firms should invest. Email generates $38 for every $1 spent, providing you with a 3,800% ROI.
That, by far, makes email one of the most effective options in your marketing toolkit.
Today's issue for audiences isn't the number of emails - it's quality! There are so many emails in our inbox on a daily basis, and it can be overwhelming to sort through. You need to stand out from the crowd for an email to catch the reader's eye. Provide value, and you won't end up in the spam folder.
In order to provide value to your readers on a consistent basis, actively utilize the following practices for EVERY email newsletter:3
1. Take time to craft an attention-grabbing subject line.
2. Keep the newsletter short in length.
3. Use a natural, non-courtroom voice.
4. Include clear call-to-action opportunities.
It's incredibly important to make sure you're not just churning out a newsletter just for the sake of doing so.

A poorly constructed email can be just as damaging as a poor review, so make time to optimize your messages for audience growth and engagement. At the end of the day, everyone's getting bombarded with emails left and right, so use these methods to ensure that your emails stand out from the inbox crowd.

Learn more about tools to craft that perfect subject line, how to keep your newsletter concise, and the best tone to use in our blog post: 4 Email Marketing Tips for Lawyers.
Video Marketing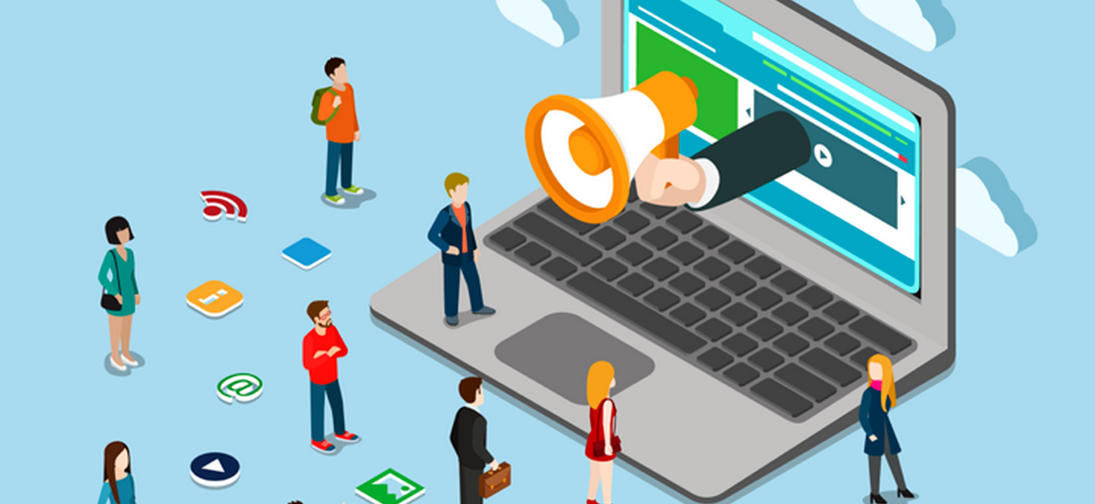 Video content has become the premier medium for engaging with today's consumer. Google reports that 6 out of 10 people would rather watch online videos than television.
In addition, research firm Comscore reports than 85% of people in the U.S. watch videos online. Of that, over half of video content is viewed on mobile!
YouTube, the most visited site on the Internet, has over a billion registered users - almost one-third of all people on the internet!
Consumers are spending less time in front of televisions and more time online. It only makes sense to invest in advertising where the viewers are - and it's increasingly not in front of the television.
Jumpstarting your video marketing efforts can be done more quickly than you might imagine -and with price tag every accountant will love. Just keep in mind the following tips when planning out a roadmap to creating video content:
1. Determine where your audience is (Facebook, LinkedIn, YouTube?).
2. Decide on the type of video that will resonate most with your target audience.
3. Start - even if you only have basic tools. Expensive equipment doesn't guarantee a popular video!
4. Use a video editor to refine your footage before publishing it online.
5. Optimize your videos for search engines.
Video marketing only continues to grow with each passing year. It's important for businesses to provide rich, diverse experiences to attract audiences and increase sales. Video is too effective of a medium to ignore!

View data on where your audience is, learn about the different types of videos to create, and your best options for editing footage with our blog post: Law Firm Video Marketing: A Simple Five-Step Plan.
Revitalizing Your In-Person Events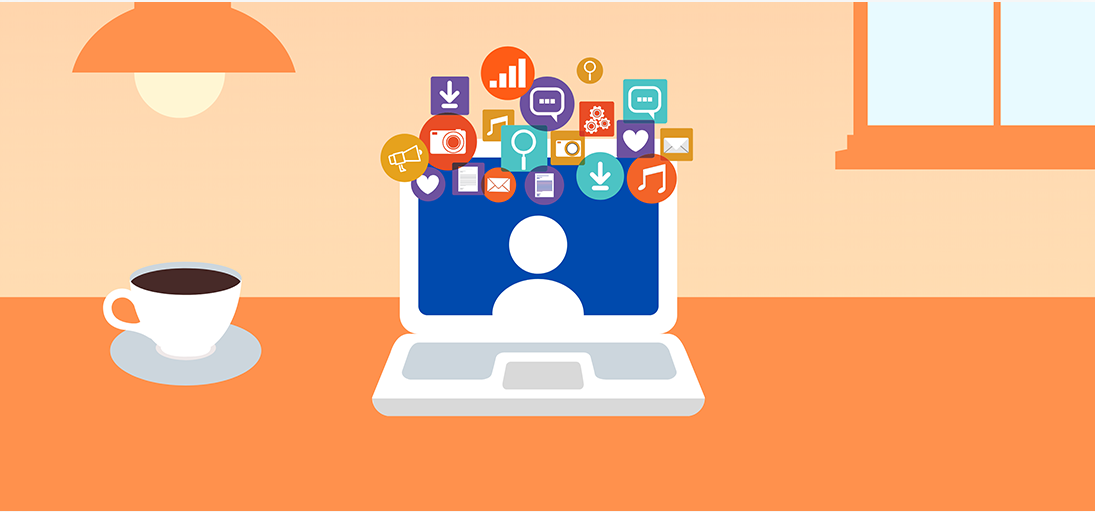 As we've discussed in-depth already, as customers spend the majority of our days online. Whether it's browsing on a mobile device, working in front of a laptop, or using a smart tv at home, we remain plugged in for the majority of our daily activities.
This constant reliance on the Internet has come to impact every aspect of 21st-century life - from socialization to purchasing our products. Undoubtedly, it affects how businesses attract, engage, and delight customers too.
So in an age of digital marketing, is there still a place for gathering leads and building customer relationships offline, face to face? Not only is this lawyer marketing strategy still useful, but it could also be the secret formula for success against your competition.
We've discussed digital approaches to marketing your law firm thus far, but let's take a step and look at reasons why you still need to keep an in-person presence as part of your playbook.
1. In-person events can make powerful, lasting impressions on audiences - especially when an individual's well-being is at stake.
2. Speaking at live events helps establish both you and your firm as knowledgeable, accessible industry authorities.
When planning an in-person event, there are ways to maximize leads and ensure a positive audience experience. While you'll need to adjust your approach based on the type of event, build a positive experience for attendees by remembering the following:
Set objectives.
Create time for feedback.
Follow up in a timely manner.
Growing a law firm is a challenging venture, and no one marketing strategy will deliver results on its own. Remember to diversify your efforts, and don't make the mistake of assuming the only way to generate leads is through digital means. Be the lawyer people can see, hear, and shake hands with in-person. Your physical presence can go a long way in building the connection needed to fill out your client pool.

View more data on the effectivness of in-person marketing and get more tips on creating an amazing in-person event by reading our blog post: The Secret to Lawyer Lead Generation? In-Person Events.
Recording Podcasts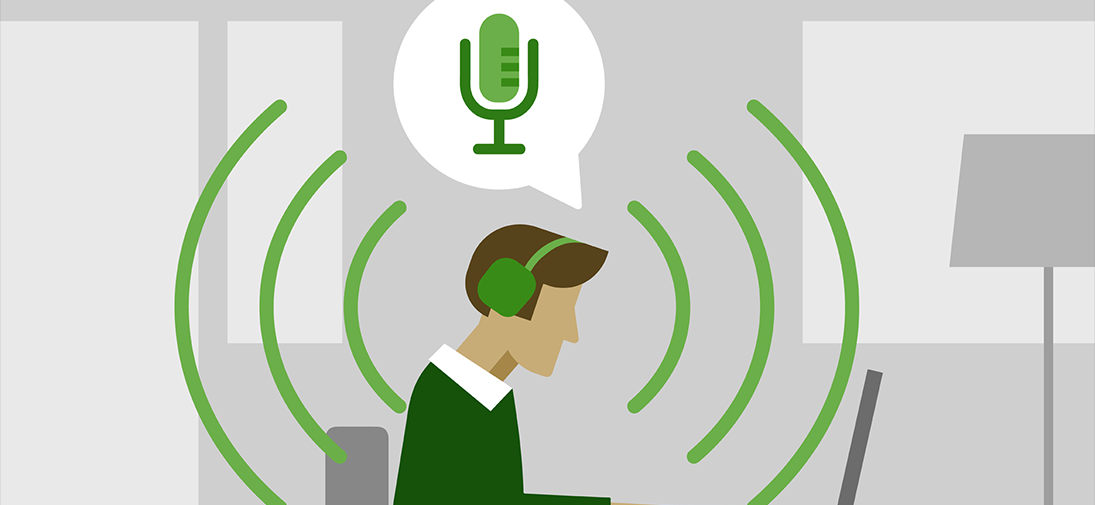 While billboards, TV commercials, and newspaper ads have been traditional means of growth, today's consumer is different - more focused on an approach less intrusive and more helpful in nature. Like we discussed in the video marketing section, audience locations have changed. TV and radio aren't as impactful as they once were. In the same way people have shifted to online video, we're seeing the same trend in the popularity of podcasts.
So how are podcasts different from radio? To put it simply, this medium uses the same concept, but broadcasts shows to an audience using the Internet
Episodes are pre-recorded allowing listeners to tune in on their schedules. Content can be consumed during a lunch break, on a drive home from work, while cooking dinner, or relaxing in bed before going to sleep.
Podcasts can be tagged with keywords to allow for them to show up in user searches on search engines. This means targeted customers come to you - not the other way around!
Listeners can pause, rewind, fast-forward, and download podcasts for later listening. With one button, podcasts can be shared with friends, family, or coworkers as well!
Is podcasting worth your time? Absolutely! Just look at these statistics:
1. 51% of Americans have listened to a podcast at least once (Podcast Insights).
2. 32% of Americans listen to at least one podcast a month (Buzzsprout).
3. By 2022, 132 million Americans will be active podcast listeners (Statista).
Remember, the overall goal of any marketing plan is to communicate the value of your product or service. Podcasting has a large user base, is easy to access no matter the current activity, and can target specific users you want to be seen by.

Any medium providing this triple-value approach deserves a closer look.

Podcasting is a relatively straightforward medium to begin using. Record audio, upload to a distribution channel, and advertise. Rinse and repeat. The equipment can be as simple as a smartphone and as complex as a professional microphone with a mixer in a soundproof studio. Just like anything else, it's important to start small and grow as you find success.

Some of the questions you and your business development team need to ask before launching a podcast include:
1. Who is the audience we want to target? Do our buyer personas line up with this medium?
2. What will be our publishing schedule? Daily? Weekly?
3. How can we get clients to take a "next step" after listening to an episode?
Once you've clarified these points, it's time to start recording content. We recommend just three tools to get started. It's all you need. Just like video, you can invest in the fancy equipment as you grow.
1. A pre-written script.
2. An account on the podcasting platform Anchor.
3. A small space, such as a storage closet, or even a car.
Podcasts are the future of audio engagement. You can position yourself as an industry authority by creating valuable content via this medium. With such a low ceiling to start, why not seriously consider starting a show for your law firm?

Remember, the perfect podcast is about valuable content and quality audio. Both can be accomplished without spending hundreds of dollars on equipment. As your podcast grows and your firm continues to attract more clients, consider upgrading to equipment to increase the show's overall polish.

Learn more about the benefits of podcasting and why recording in your car isn't a crazy idea with our blog post: Podcasting for Lawyers: A Beginner's Guide.
Using CRM Software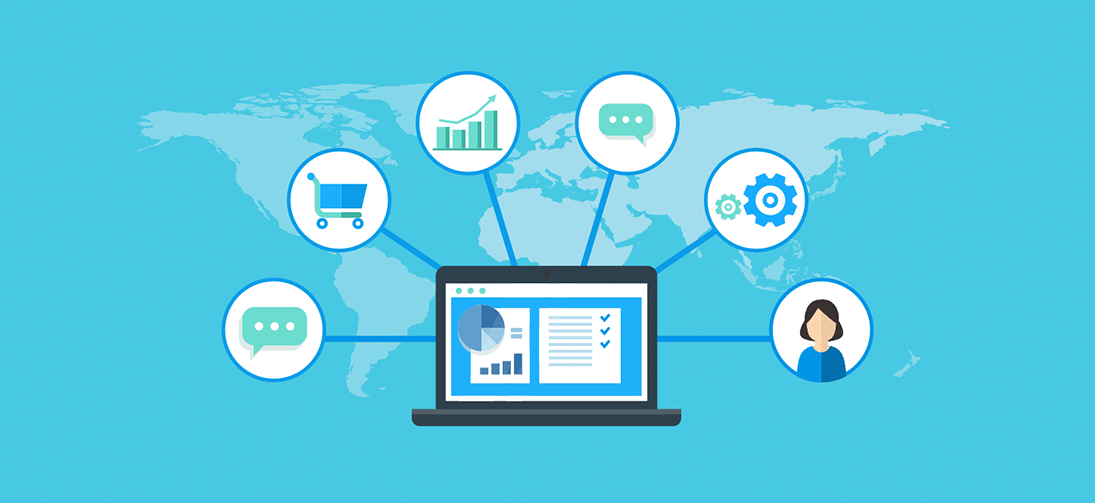 A client relationship manager (CRM) is one of those pieces of software that may seem clunky and not worth your time at first. But the right CRM can mean the difference between a stellar client pipeline and a lackluster one. CRMs are repositories of information about both prospective clients as well as current clients. These programs manage data collected throughout the client engagement process, from initial an initial consultation to signing a contract.
We currently use Hubspot with every client we work with. As several of our clients are attorneys, we have experience in showing you how to onboard and customize the HubSpot CRM for Law Firms.
Our clients mainly use the HubSpot CRM for:
Organizing contacts.
Logging website visitor activity automatically.
Viewing every interactions with a prospect and customer.
So why use Hubspot?
It's simple to use.
It always skyrockets marketing and sales results.
It provides a way for you to measure marketing success.
It provides one source of information containing contacts and prospective clients for every staff member.
Whether you are looking to organize your firm's contacts, improve efficiency, or manage the business development activities of your associates, the HubSpot CRM is an excellent platform that is built to aide your growth.
Learn more about how a CRM can help your business and see the software in action by visiting our blog post: Customizing the Hubspot CRM for Law Firms.
Continuing Your Marketing Success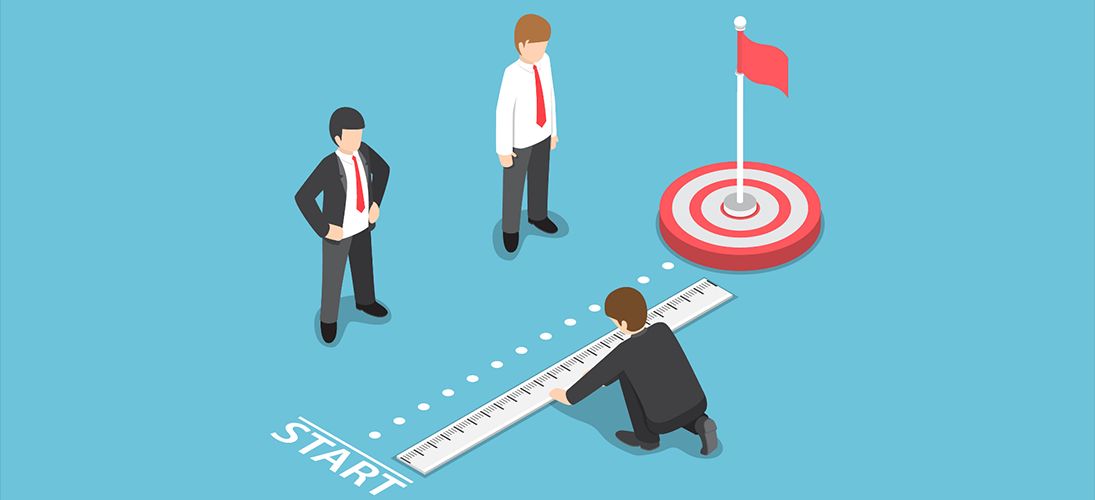 Even if time is tight and resources are slim, take the time to build and grow your law firm consistently. Using the above-outlined ideas in your law firm marketing plan will produce results - because they have for others!
If you're looking to partner with an experienced, friendly and results-driven team to help your law firm's growth, check out Rizen Inbound.
We're a gold-tier, Hubspot-certified inbound marketing firm focused on removing the mystery of marketing and replacing it with cold hard numbers.
Our happy clients include law firms from a wide array of specialty areas. Just look at the results we've achieved for the attorneys at Trust Counsel and Loigica.
Learn more about marketing your law firm by checking out our blog just for legal professionals. You can also follow our adventures on social media. We're active on Facebook, Instagram, Twitter, and LinkedIn.
Connect with us in the car or while cooking dinner by checking out our "Inbound Academy" podcast. We publish a new episode every week, always filled with advice that will help you grow your business using inbound marketing.
Contact us today to begin a conversation. We can't wait to hear from you!
Learn more about Rizen or contact us today!